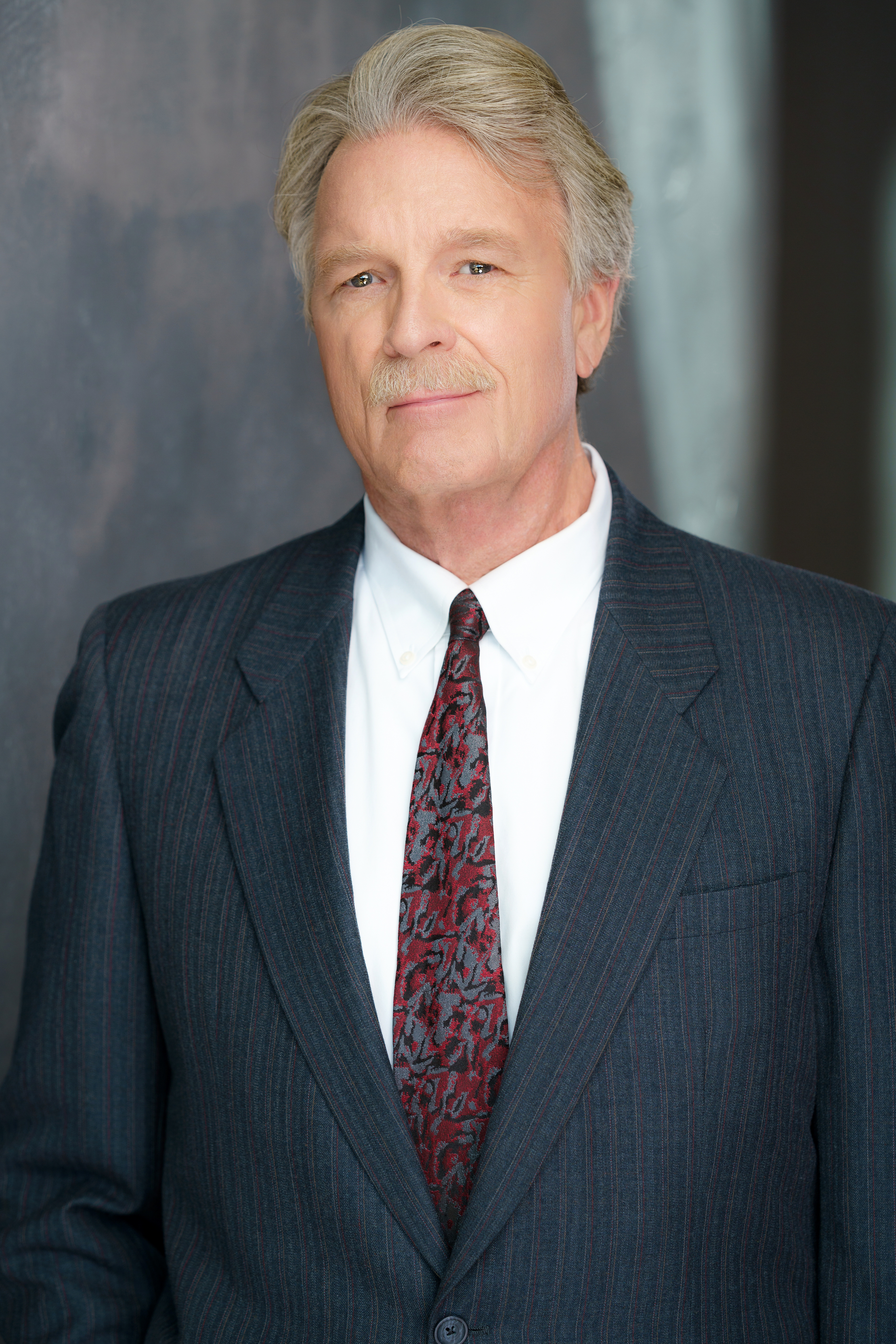 TESTIMONIALS
Dear Jim:
In the near twenty-five years I worked at the Court of Appeal, I have never seen a lawyer more brilliant than you, and that not only includes the lawyers in all those cases I worked on, but all the lawyers I have ever known personally. And I've never met a better, more caring, human being than you, Jim. There are no words to express how deeply [my husband] and I appreciate how you dealt with our case, or how lucky we felt to have you as our lawyer. I can't even begin to imagine how many points my blood pressure dropped when you said you were taking the case. Knowing you were in charge of the case had such a calming effect. We always knew you would do the right thing, not just because of your brilliant mind, but because you cared about us and about doing the right thing. Your family must be so proud of you, not only because of your extraordinary mind, and professional achievements, but because of the depth of your character and integrity. So bearing in mind the fact that the English language seems inadequate to express our gratitude and our admiration – Thank you – Thanks you-Thank you.
– M.W.
Dear Jim:
I can't tell you how much I appreciate all that you have done for me. You have literally given me my life and, more importantly, my dignity and self-respect back. I admire what you do and the professional and warn way you do it.
– S.B.
Jim:
It is my humble wish that you accept my tokens of appreciation for your services rendered. I hope that they can say what words alone cannot begin to express. The independence, pride and tenacity of the American Eagle is consistent with the dignity and unflappable courage that you displayed. Bebe, the Goddess of youth and forgiveness, is symbolic of the hope and faith that you helped me to restore in my life during my time of need. I thank you, Nancy and your staff for going above and beyond the call of duty. Above all, I thank God for an attorney that has ultimately become a friend for life.
– M.B.
Dear Jim:
Your work on my behalf was brilliant. Great job. You are a genius!!!!
– J.H.
Dear Jim:
I've enjoyed having you as a partner in what has been, in perspective, an important thing for me to do. Now I will be a champion for you when I meet people who require your kind of knowledge, insight and tenacity. You know how good you are, Jim, but I just have to say: Amazing!
– L.S.
Dear Jim:
I wanted to thank you so very much and felt it more appropriate to do so in a card so you know (permanently) how very much I appreciate you. You are the only attorney that would have been able to get results from that satanic-freak-and I cannot thank you enough for that! You are also one of a very select few attorneys that is not only kind and humane, but very supportive in what I refer to as the worst year of my life, with the worst (less than) human being I have ever met, let alone worked for. I cannot thank you enough for making me feel as comfortable as you did on that frightful day. The only good thing is having met you and the caring anchor you are/were for me. You are an amazing human being (and witty) and I will never find the appropriate words to THANK YOU for all you've done for me
–and for being you! I will also never forget what a smart, savvy attorney you are should any of my friends be in need of the one admirable attorney out there.
– K.B.
Jim:
Thank you for all of your hard work on my case. This was such a difficult time in my life, and, at first, hard for me to face the situation. As an attorney myself, I appreciated having you there every step of the way. You were an ally that I could rely on. Your measured planning and preparation led to a fantastic result and I am thrilled. While I hope to not be in a situation needing your legal services again, I do hope to stay in touch and will gladly refer you to anyone I know in need. Thanks again for everything.
– H.A.
Jim:
You are a tremendous attorney. I would never want to go up against you in court or in life.
– V.G.
Jim:
Thank you forever!!
– M.R.
Dear Jim:
I just wanted to thank you for all that you did for me and my family!
– D.G.
Jim:
Thank you again for your guidance, support and legal wizardry. It's wonderful to finally put this nightmare behind me. Now when I think of [my former employer] it is with fond memories. Thank you for helping me achieve this closure.
– V.G.
Jim:
I saw R.G. the other day. She mentioned to me that the matter against [her former employer] settled. She was enormously complimentary as she described your efforts. I knew you would make me look good. R.G.'s and N.V.'s matter had been moving absolutely nowhere, mired in the swamp, until R.G. came to me that day, ten months ago in mid-June 2103, and I told her that she and N.V. needed to turn to Jim Elliott. You did it for S.B., and you did it for me. I knew you would do it for them, too.
– D.F.
Dear Jim:
Thank you so much for your kindness and legal expertise. I truly appreciate all your efforts and the personal touch you lend to our relationship.
– R.G.
Jim:
I wanted to say Thank You for all of your support the past six months. Without you believing in my story and all of your hard work and preparation, [my former employer] may have gotten away with inappropriate behavior again. Again, Thank You for all of your professional advice and guiding us through a difficult time in our lives.
– P.C.
Jim:
This brief is flawless. I would like to labor on, but I think flawless covers it! I have not put it down except to see a friend sing some jazz last night. I went to sleep with it and woke up with it. Wow. I look forward to speaking with you. This is a brilliant account of my experience with [my employer]. Thank you!
– C.L.
Dear Jim:
I have been reviewing [my wife's] documents this evening, and came across your reply to one of her e-mails to you below. What a truly thoughtful, decent, gracious thing for you to say. I recall enough of our own interactions from several years ago (even the ones where we wrangled a bit) to know that you are a good person. But it's really great to be reminded of it. … So, your note came as a shot in the arm. (I am referring to the injection, and not the bullet, kind of shot.) I feel very fortunate to have gotten to know you, Jim. I am certain you are both a good husband and a good Dad. (And from time to time, your children may even acknowledge that truth. :)) Thank you, Jim. Based upon my understanding of how you left things yesterday, I am presuming that you will be representing [my wife] in regard to her claims against [her former employer]. I can't tell you, Jim, how relieved that makes me feel. I can now head off on this far-away consulting job with the confidence that [my wife] is in the best possible hands. Our own recent interactions have served to remind me of the depth of your intelligence, knowledge and character you demonstrated on my own case. I have absolutely no doubt that whatever may be the endpoint of this matter, [my wife], as well as our entire family, will have received the best possible outcome. Thank you very much, Jim. Not that I would ever be surprised by your competence, but, as a fellow attorney, I've got to tell you that your brief is one of the finest examples of impassioned, articulate and well documented advocacy that I have ever read. Wow! You opened strong (you absolutely nailed the issue of the nexus between the suborning of improper financial reporting and the company's efforts to procure their highly-leveraged financing); you painstakingly walked through the facts, claims and applicable law; and, finally, you ended on perhaps the strongest, and most personalized note I have ever seen in a legal brief of any sort.
– M.S.
Jim:
Just thought you might want to know that I wanted my client to settle five minutes into your deposition.
– J.W.
Jim:
You are truly a stud. Also a fine human being and a credit to the human race.
– W.S.
Jim:
Thank you for a wonderful job. It has been a pleasure working with you from day one. You are an excellent attorney! I was really impressed with your handling of my case. Thank you so much for everything.
– A.C.
Jim:
This is brilliant. Great job you are a genius!!!!
– S.H. Dear Jim, I know [my husband] was calling you but I too wanted to thank you. We so appreciate what you have done for us and for your kindness and compassion! This matter, in all its ugly facets, has been weighing so heavy on both of us. We were so despondent. You have just lifted our spirits in a very big way. When all of this started, one of the people who wrote one of the nicest reviews wanted us to speak with her husband's partner — who is a labor lawyer who represents organizations. He spoke with [my husband] and assured him that we were in very good hands with you. He was right! Many thanks for your keen expertise, advice and understanding. I can see that [my husband's] health is truly on the mend and that he will be able to go forward with the renewed energy and the peace of mind he so deserves. With deep gratitude,
– T.M.
Hey Jim:
Thanks for the note. [My wife] says hello/thanks. She adores you and thinks you're a teddy bear but I know you're a shark (smile)! We both are grateful for your involvement. I hope to be in a position one day where (like you) my name and appearance alone are enough to bring my opponent to settle. I saw you do it with me and now with [my wife]. They were unreasonable at every turn until you showed up. You're using your talents for good! We're glad to have you as a friend.
– E.R.
Dear Jim:
The smartest legal move I ever made is having you represent me. You are a gift of the gods. I appreciate your help and will be forever greatful. Thanks
– S.H.